L&R - Cold experts since 1991
MADE IN GERMANY
HIGH PERFORMANCE COOLING SYSTEMS UP TO
-120°C
L&R Kältetechnik, the parent company of Art of Cryo, has been developing energy-efficient concepts for high-performance, high-quality cooling systems since 1991 – all proudly Made in Germany. The range includes long-lasting cooling and temperature control systems with various designs and performance capabilities. As refrigeration experts, we put new systems into operation and take over the inspection and optimization of existing systems. The temperature spectrum ranges from -120 ° C to + 350 ° C.
Based in Sundern, Sauerland, Germany, our family-owned business is managed by Founder Burkhard Rüssmann and his sons, Sebastian Rüssmann and Andre Rüssmann.
CRYOGENIC ENGENIEERING


by master hand
The focus of L & R Kältetechnik is always on the energy-conscious use of the systems with verifiable savings potential. Environmental protection and sustainability are very important to us, and we guarantee this through our control technology, which we developed in-house.
Innovative solutions – from control cabinet construction to metal processing and programming – come from a single source. Our holistic concept enables a particularly high level of vertical integration. Combined with a 24/7 service in three-shift operation, we offer extremely high availability.
Working in the field of low-temperature technology, we've created many unique products and features, including solutions for the chemical & pharmaceutical industry, systems & machine technology, surfaces & electroplating and metalworking, as well as the cryo chamber construction for medical technology, which includes artofcryo.com.
In 2020, after 25 years of development, further development and manufacture of the most renowned cryo chambers, we have now created the new Art of Cryo division and our Vaultz for whole-body cryo treatments, taking them directly to market. With this step, we want to work closely with our customers to bring innovative new products to the market quickly. We set new standards, taking the cold experience and the noticeable results for Vaultz guests to the next level.
Our undisputed technical know-how, the market knowledge of the business graduate Rainer Bolsinger, professional system planning, development, execution and services are rounded off by competent advice. Exclusive cooperation for application and operator software that calculates the individual application time. We offer training for the operation of whole body cryo therapy chambers and further education on the subjects of cryo therapy, cryo stimulation and cryo application.
Art of Cryo, EVERYTHING FROM ONE SOURCE

Production and customer service
Our holistic concept in production goes hand in hand with our holistic support for customers and partners. With the single Vaultz and vario Vaultz, we offer you a wide range of solutions for whole-body cryo applications.
Do you have a specific need, a special situation or limited space? No problem! We offer you individual, tailor-made solutions within the unical Vaultz line.
Authentic, honest, variable, serious, competent and reliable at all times – this is how we describe the way our family business works, and this is what you will experience.
A new administration building, which sets an architectural accent at the parent company headquarters of L&R Kältetechnik in Sundern, as well as the expansion and reorganization of our production areas, mark the continuing growth of our company. In addition to our nearly 30 years of considerable experience, we also rely on the great expertise of our team. We employ people in all departments and business areas who know their business – people who stand behind their performance and stand up for it.
While chillers with pipes, refrigerants and valves may be the measurable components of our business, L&R delivers so much more.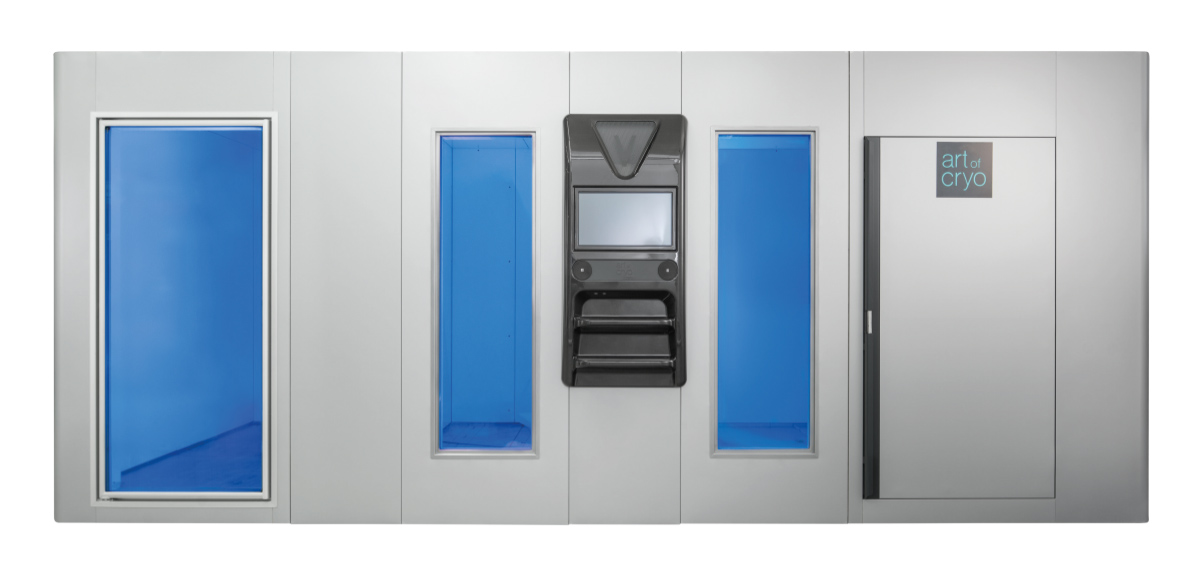 After almost 30 years, L & R Kältetechnik is ideally positioned at a new milestone in its company history. We want our employees, customers and suppliers to fall in love with our brand and our products, and so we set ourselves apart from our competitors. We are young, dynamic and modern, but still down-to-earth – and above all, we value a close relationship with our customers. And that is at the forefront of what we stand for.
At the heart of this is our claim to deliver more than just the technical product; when you do business with L & R Kältetechnik and Art of Cryo, you are purchasing a complete service package, backed by a family-run business.
An excerpt of our references