RE-CHARGE
YOUR COOLNESS
Modern technology and noble design for your customers. Start your way into the future with high performance cryotherapy chambers by Art of Cryo. We guarantee REAL sub-zero temperatures. Over 25 years of experience make us world leaders in the area of high performance cryo chamber technology.
Art of Cryo test and research center cologne
The fascinating effect of cryotherapy
The high performance cryo chamber V1 LUX
Art of Cryo: cryo chambers
REAL LOW TEMPERATURES
THE CRYO REVOLUTION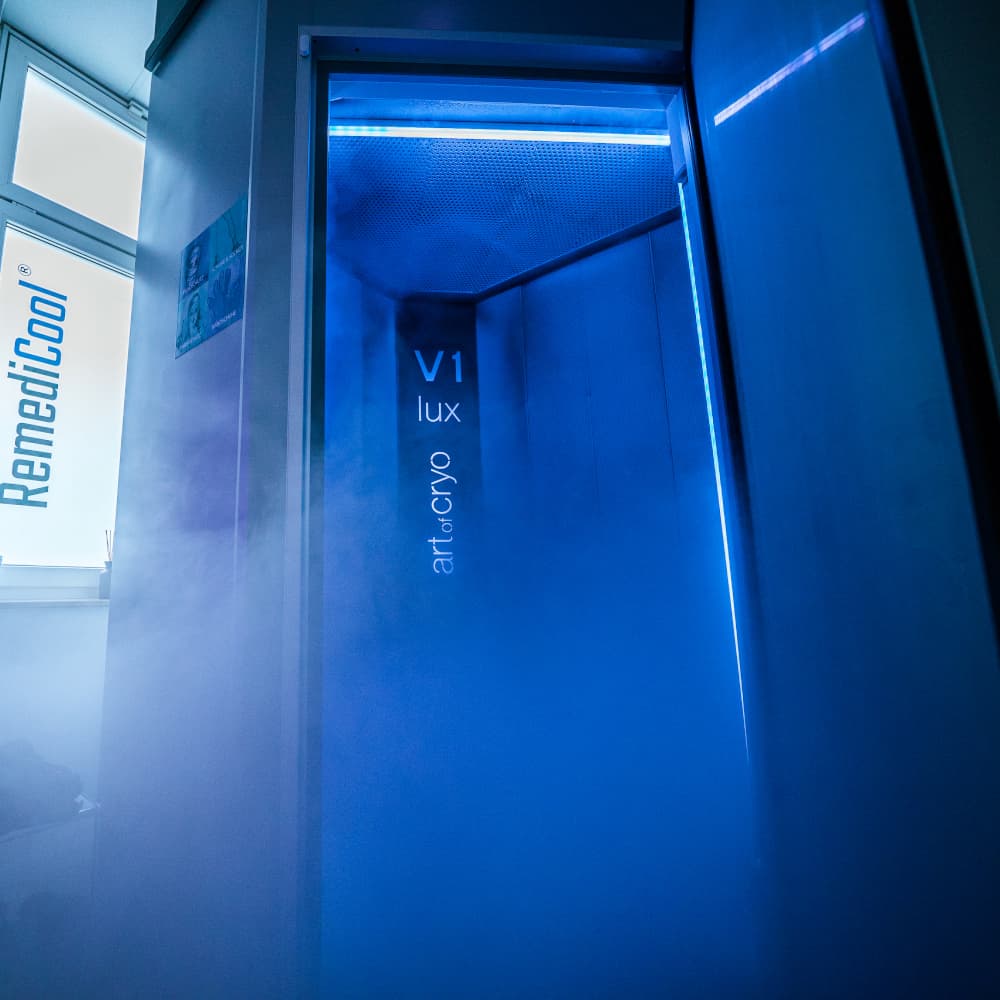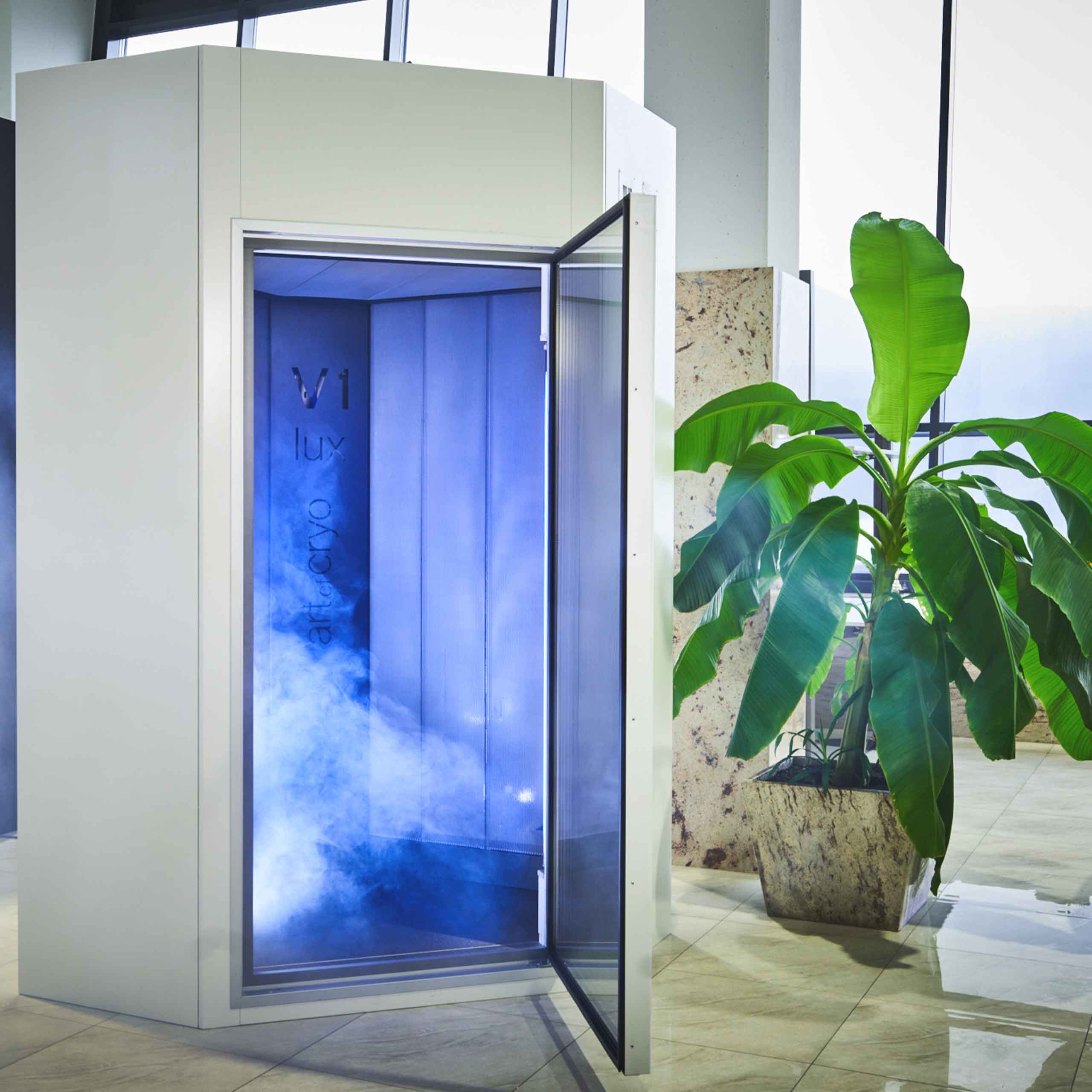 NATURAL REGENERATION

THROUGH COLD
Cold therapy in the form of ice packs has always been a home remedy, for everything from an inflamed knee to an insect bite to a fever. In ancient Greece, Hippocrates had ice brought back from Olympus to heal diseases. More recently, Sebastian Kneipp, one of the forefathers of naturopathic medicine, developed a hydrotherapy cure in the late 1800s that includes alternating hot and cold water. Today, Kneipp's cures are experiencing a renaissance.
The cold is known to benefit to your physical health as well as to your mental well-being. During cryotherapy your brain produces endorphins. Your mood is lightened – expect a boost of motivation. Optimize your performance for work and private life.
The advantages of extreme cold are also used in beauty and wellness. Cold has a positive effect on the skin and helps with regeneration. That makes cryo therapy perfect for application in spas. When used together with invasive and non-invasive treatments, cryo therapy shows promising results.
Cryotherapy also already found its place in professional sports. Before and during training sessions it improves performance and supports regeneration afterwards. The anti-inflammatory benefits of cryotherapy also support healing after sport injuries.
CRYO CHAMBER – AREAS OF APPLICATION
Vaultz are unique! To ensure that you and your guests achieve optimal results, we have developed a unique concept with for whole-body cryo – the most modern form of cold treatment. This consists of products, certified training, application software and further training – at Art of Cryo you get everything from one source. This means you're guaranteed maximum security, safety, sustainability, reliability and professionalism – as well as satisfied guests.
Cryotherapy chamber manufacturer
With over 25 years of experience, Art of Cryo is the world leader in the manufacture of high-performance cryotherapy chambers. In addition to the single chamber systems, the single Vaultz V1 and V1 lux, the vario Vaultz with the two-chamber system V2 and the three-chamber system V3, Art of Cryo also offers individual solutions for your needs with the unical Vaultz. Following the motto "Only the best for your customers", Art of Cryo's high-performance cryotherapy chambers are developed and produced in its own production facility in Sundern, Germany. Whether -75°C, -85°C or -110°C.
Art of Cryo's high-performance cryotherapy chamber models are designed for the future, durable and easy to service. The oldest cryotherapy chamber from L&R Kaeltetechnik, the parent company of Art of Cryo, has already been in operation for 28 years. This makes Art of Cryo's cryotherapy chambers a future-proof investment.
In addition to the high-performance cryotherapy chambers, Art of Cryo also develops and produces combination applications. With applications from the fields of light applications, infrared applications, oxygen applications, thermal applications and lymphatic drainage, the effects of cryotherapy are enhanced and complemented.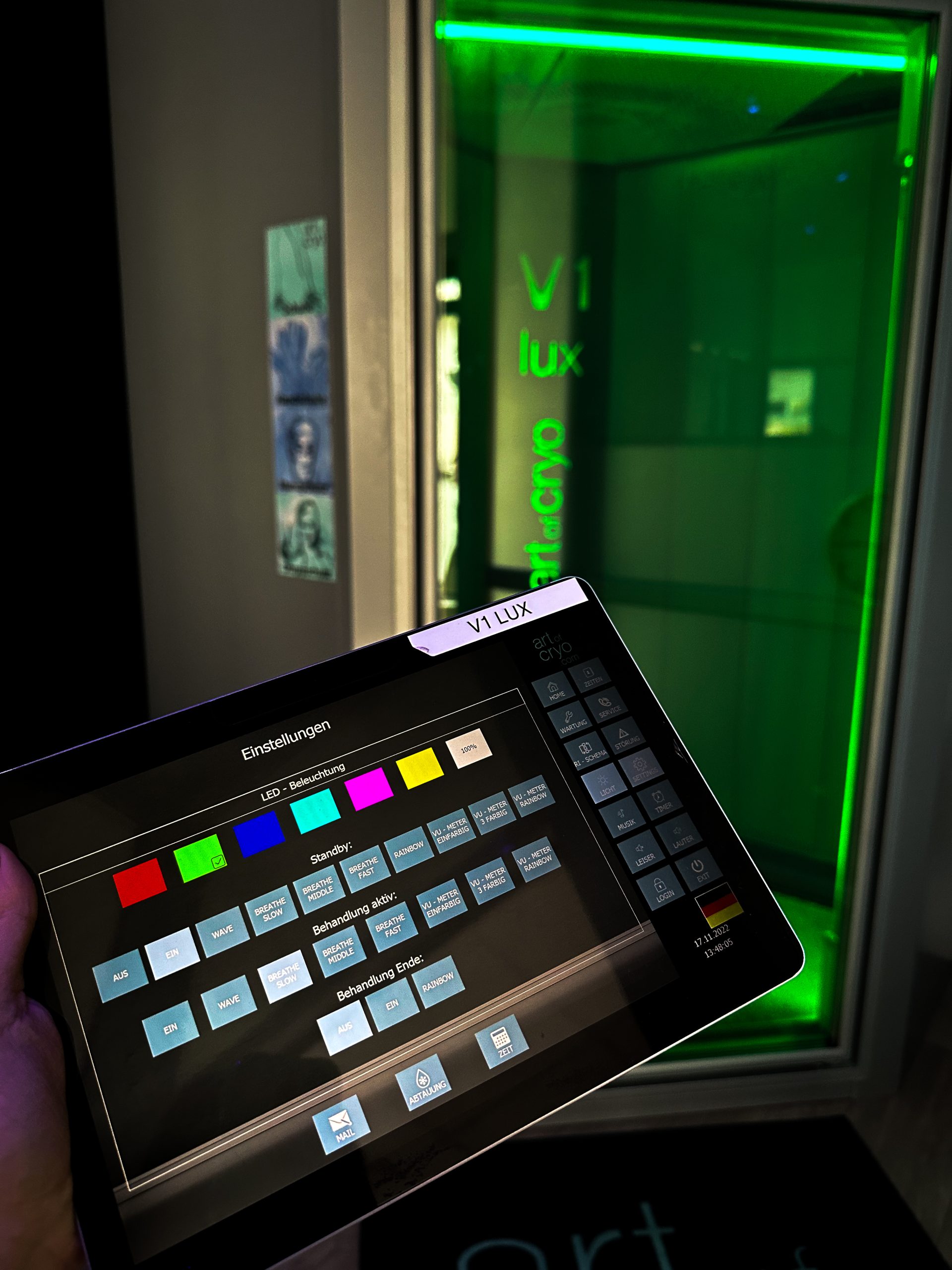 Buy a cryotherapy chamber
Art of Cryo designs and manufactures the electric cryotherapy chambers of the future for true whole body cryotherapy. With stable sub-zero temperatures that match the temperatures shown on the displays, and that drop only a few Kelvin throughout the day, Art of Cryo stands for quality. 
From development, control cabinet construction, refrigeration technology and programming of the control system to service – at Art of Cryo everything comes from a single source. The high-performance cryotherapy chambers are produced in the company's own production facility in Sundern, Germany.
With its own test and research centers, new prototypes are continuously developed and tested to complement and optimize cryotherapy. Application observations and cold chamber tests under extreme loads are also conducted there to test freezing, performance and reliability.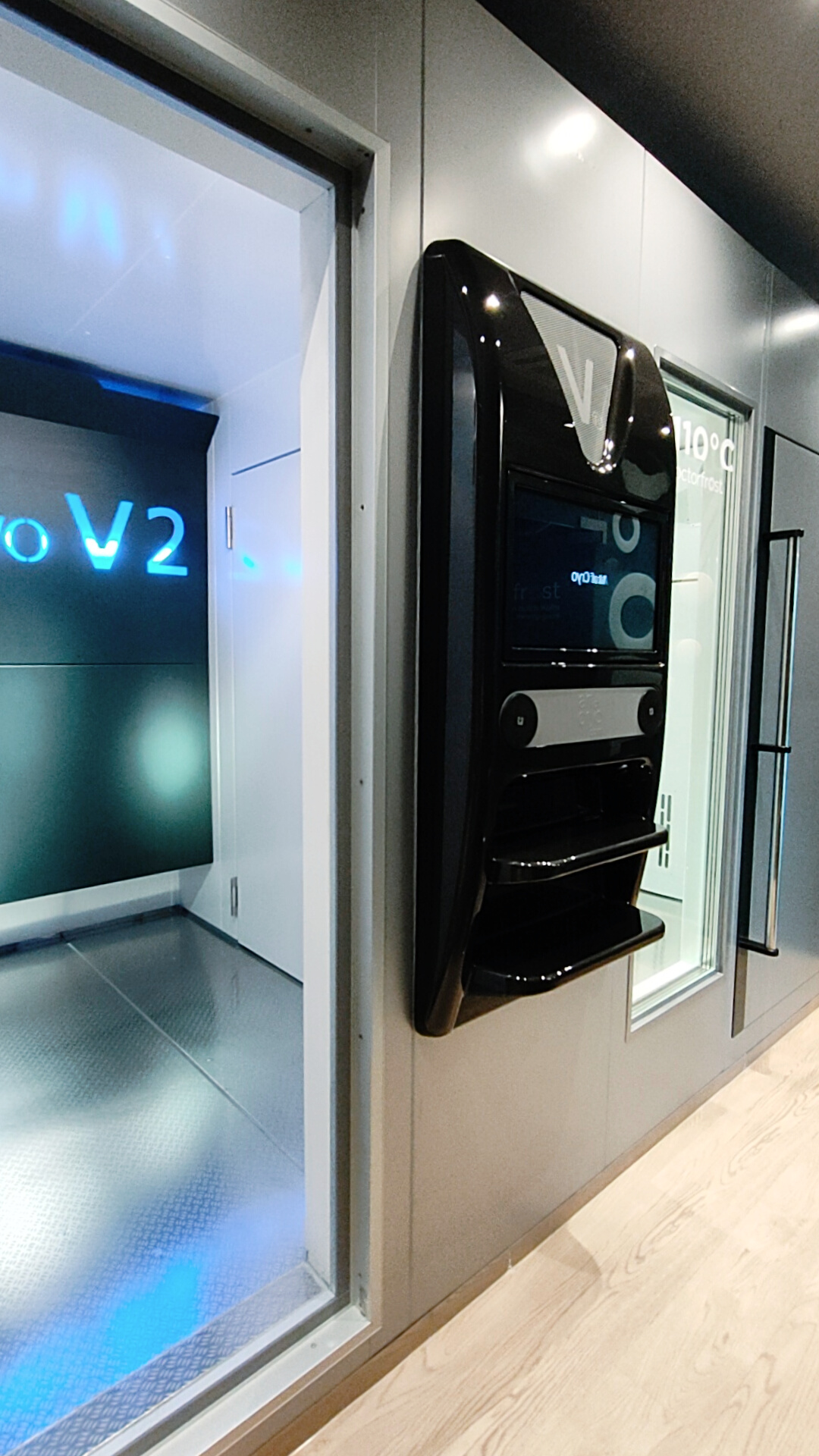 Electric cryotherapy chamber
With the purchase of a cryotherapy chamber comes a long-term commitment to a cryotherapy chamber manufacturer. That is the reason why there are a few points you should look for to recognize a good cryotherapy chamber manufacturer. 
The logo of Art of Cryo is already considered a sign of quality. Art of Cryo offers real minus temperatures in all high-performance cryotherapy chambers. In addition, Art of Cryo's Multi-Cryo-Health System offers a wide range of combination possibilities, enabling fitness providers, cold chamber centers, spas and wellness facilities to cater even more precisely to the individual needs and fields of application of their customers.  
Art of Cryo's exclusive cryotherapy chamber models also feature an exclusive stainless steel design and carbon design elements by renowned designer Antonio Capristo.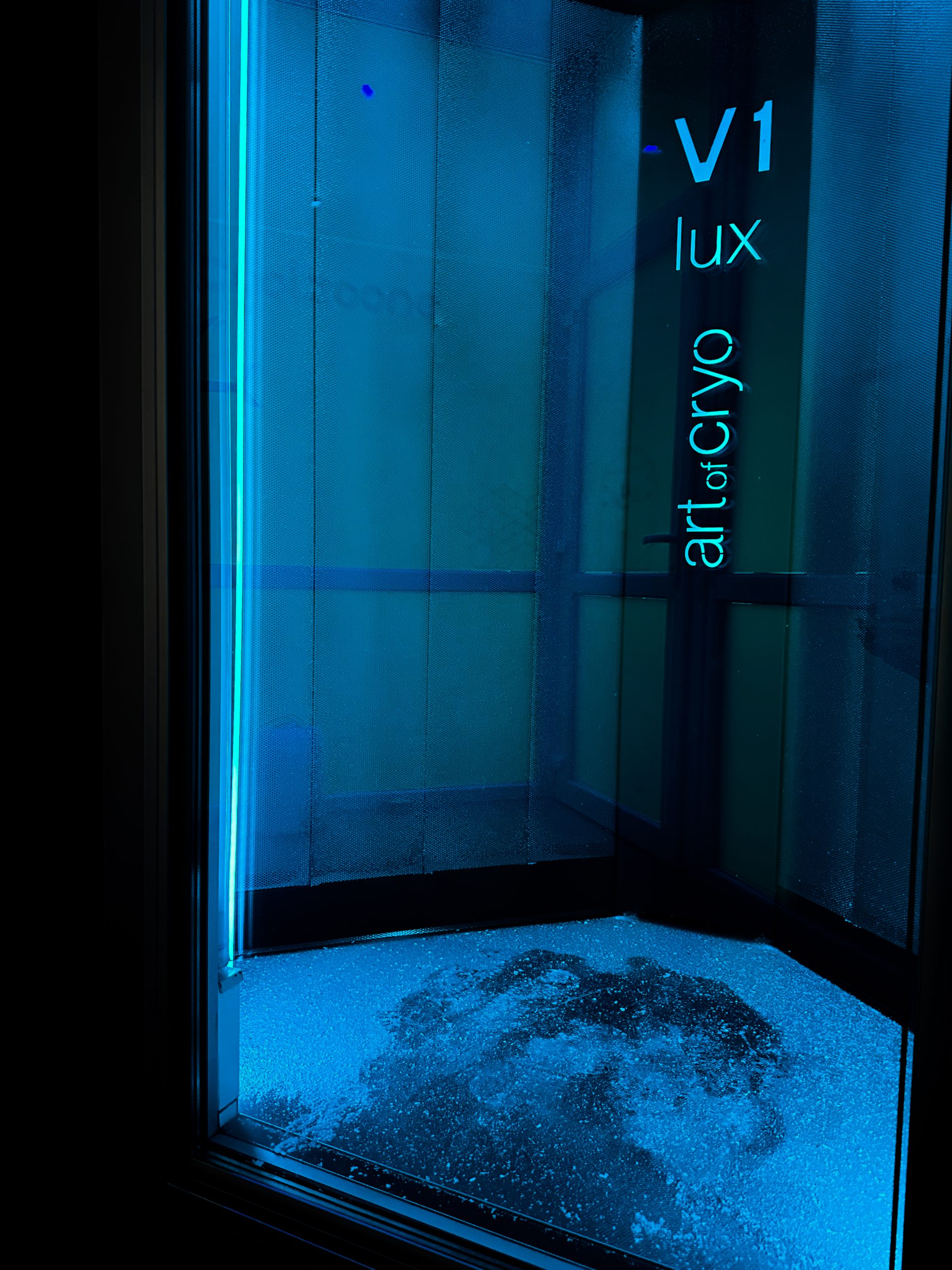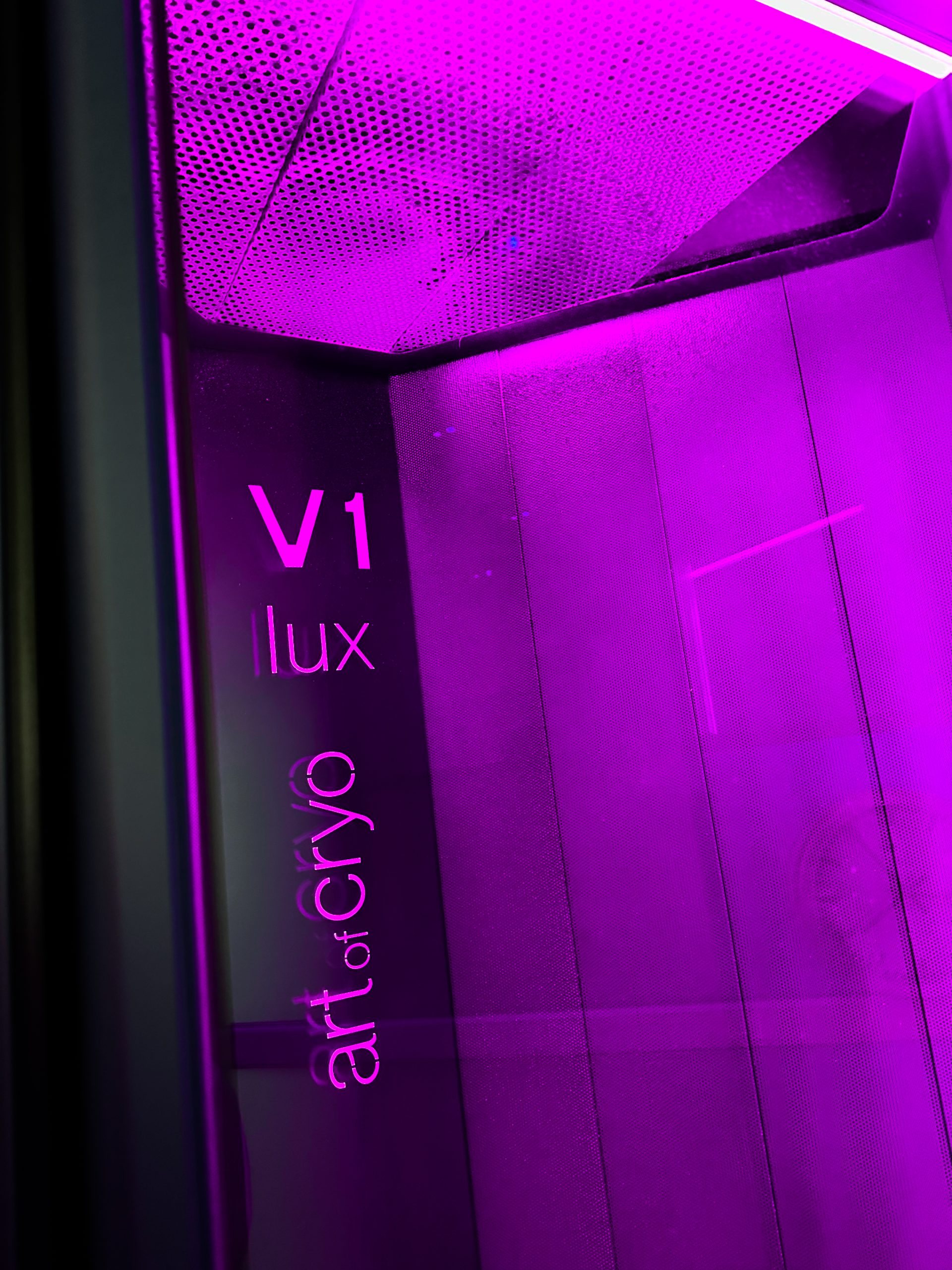 The exclusive and high quality single Vaultz cryotherapy chamber models V1 and V1 lux reach real sub-zero temperatures of -75°C and -85°C. The V1 is a high-performance cryotherapy chamber from Art of Cryo for all areas. Here, the cooling machine with the aggregates is located directly next to the application room. This high-performance cryotherapy chamber model is particularly suitable as an additional application therapy in an already existing business, therapy facility or clinic. The innovative and unique cryotherapy chamber model V1 lux is variable in construction and has a large interior space. This makes pleasant cryotherapy possible even for people with slight claustrophobia, and stretching exercises in the chamber are also possible.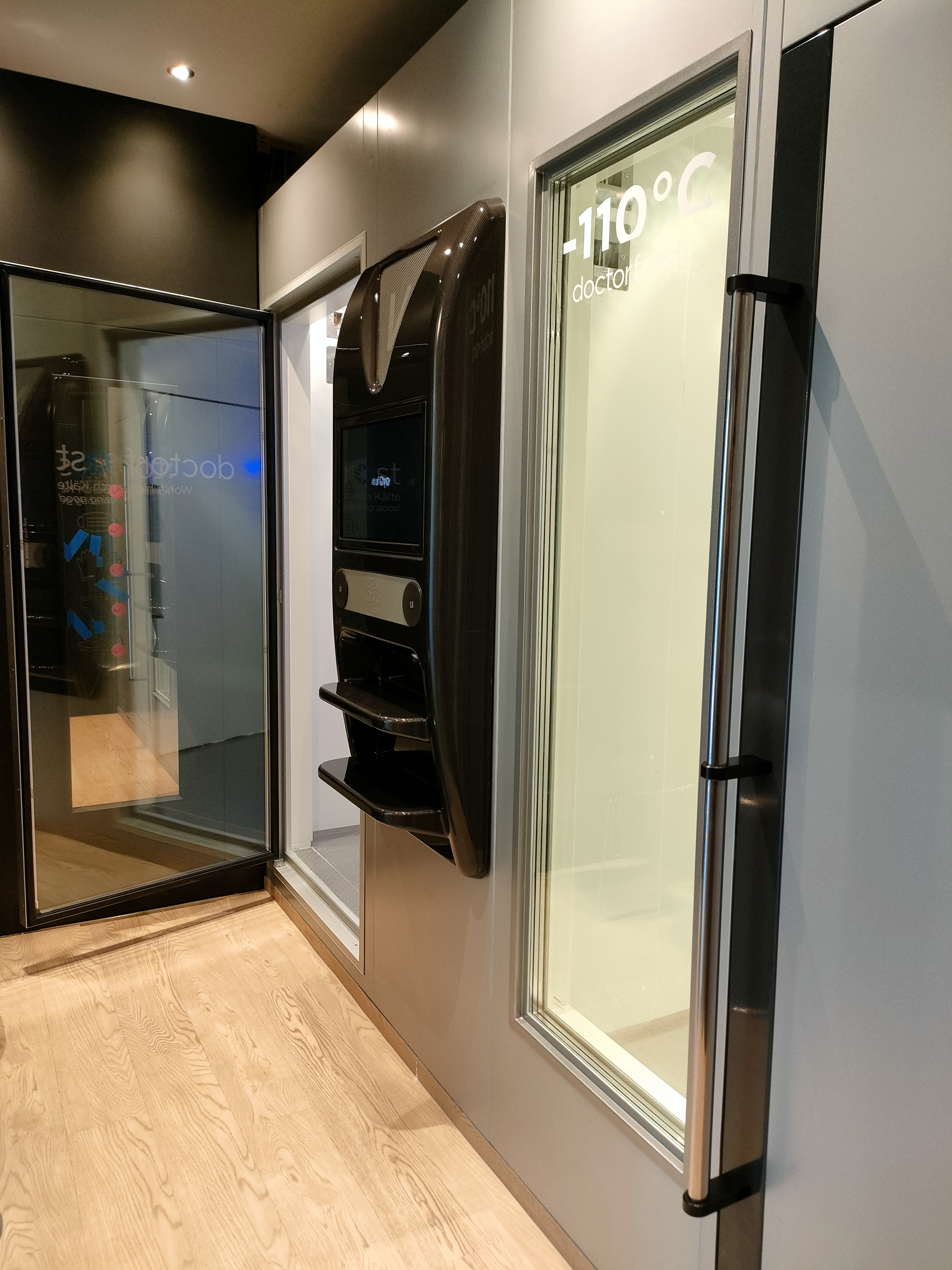 The multi-chamber models vario Vaultz V2 and V3 from Art of Cryo reach real minus temperatures of -110°C. These models have one or two pre-chambers, which are used to dry the skin. It also reduces the amount of humidity that reaches the application room. In these high-performance cryotherapy chamber models, up to 6 people can experience optimal and effective cryotherapy at the same time.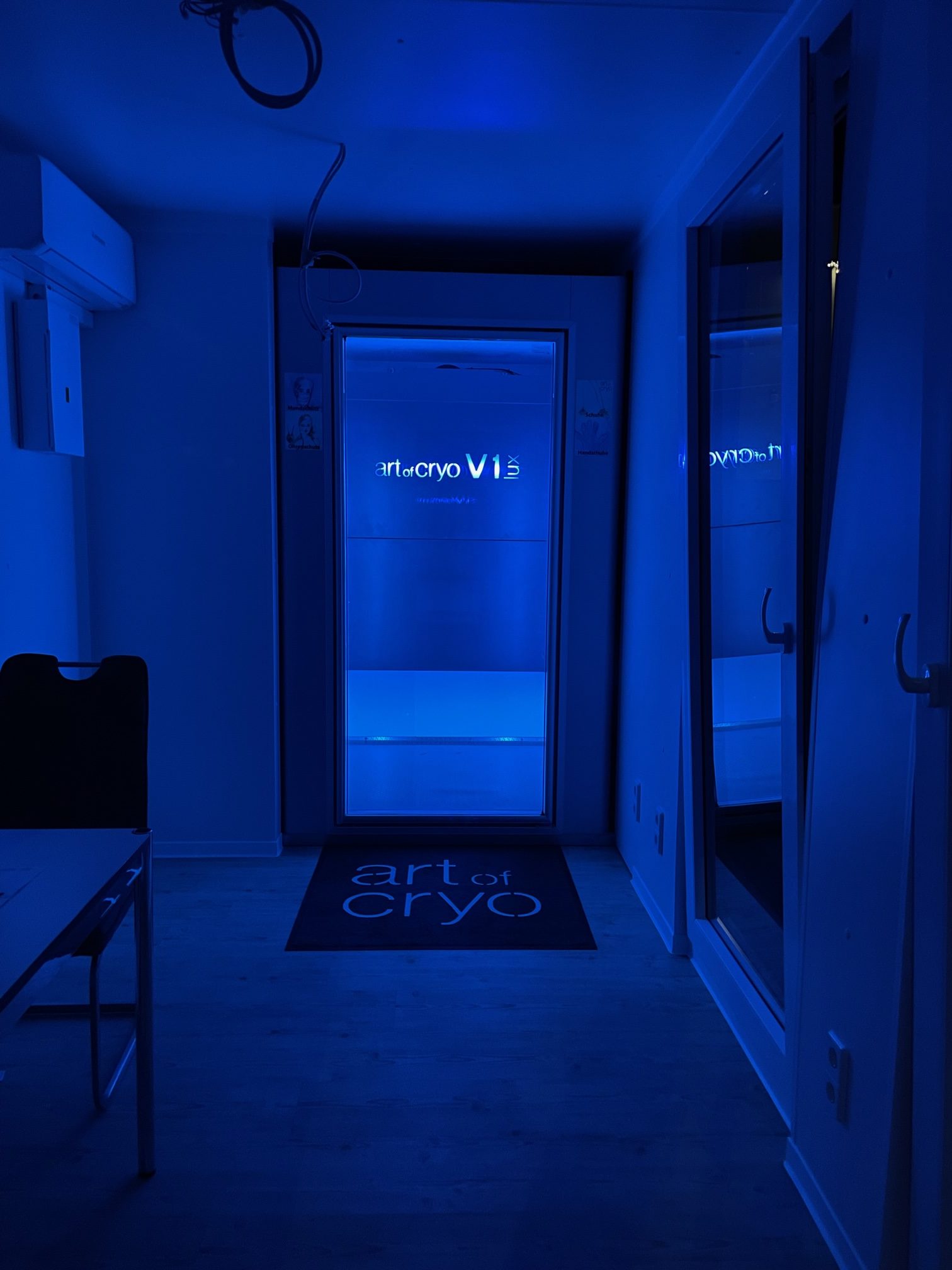 One of Art of Cryo's core competencies is the design and production of custom cryotherapy chambers. From solutions for professional sports to mobile cryotherapy chambers and yacht cryotherapy chambers.