RE-CHARGE
YOUR COOLNESS
Modern technology and noble design for your customers. Start your way into the future with high performance cryotherapy chambers by Art of Cryo. We guarantee REAL sub-zero temperatures. Over 25 years of experience make us world leaders in the area of high performance cryo chamber technology.
Art of Cryo test and research center cologne
The fascinating effect of cryotherapy
The high performance cryo chamber V1 LUX
Art of Cryo: cryo chambers
REAL LOW TEMPERATURES
THE CRYO REVOLUTION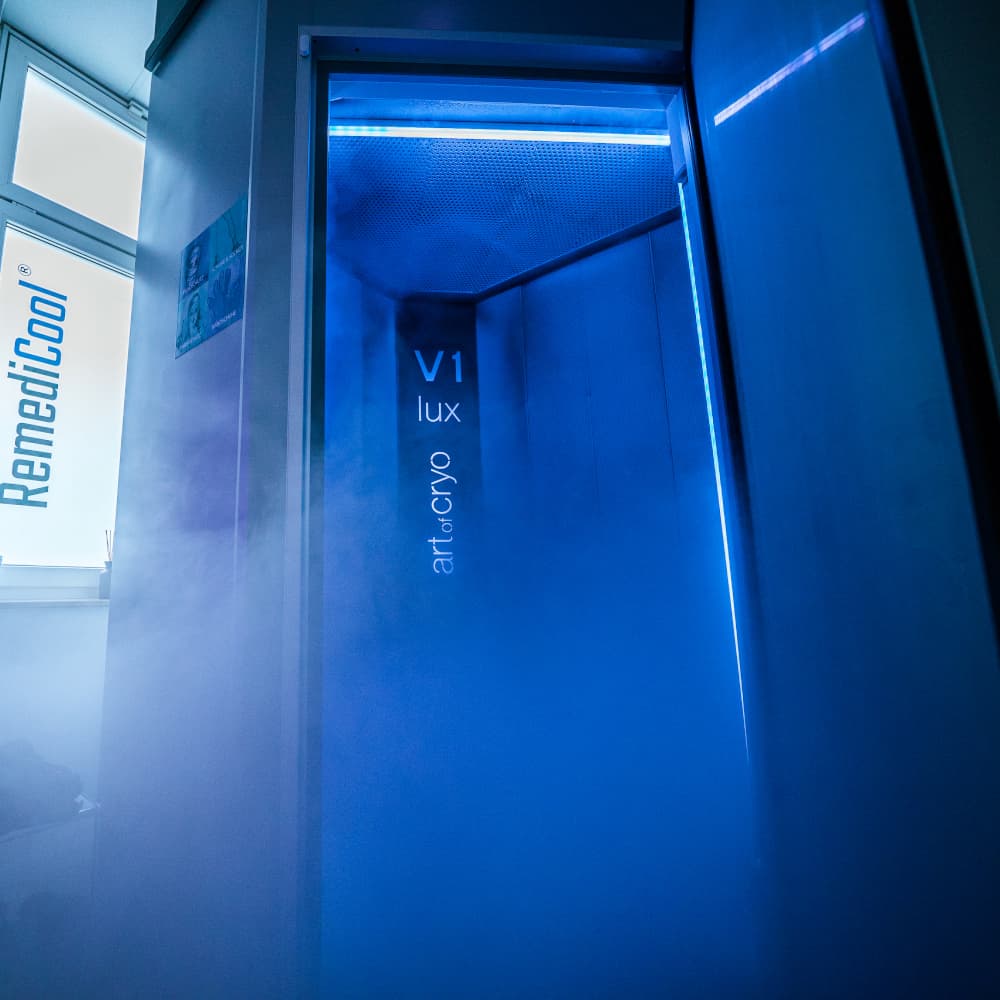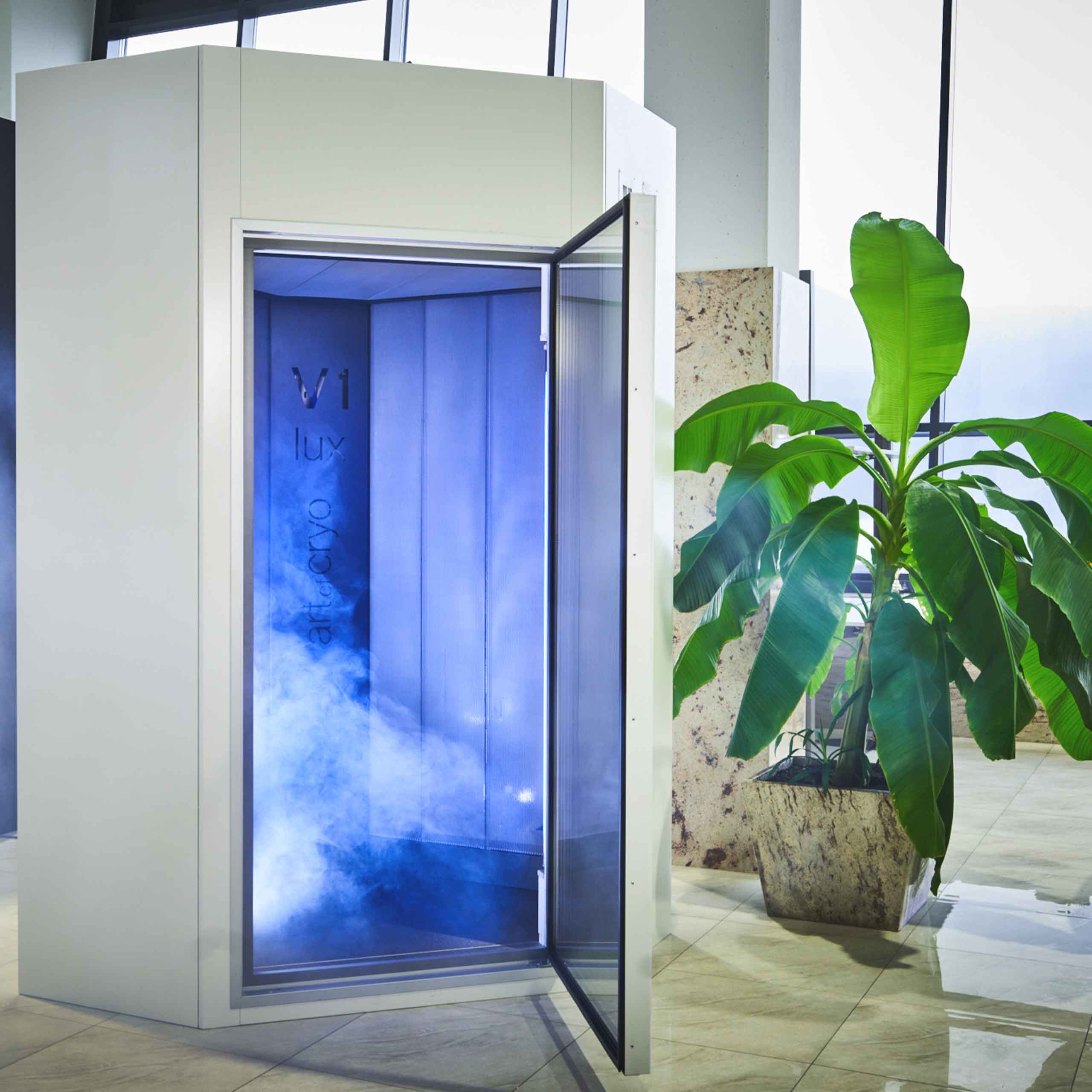 NATURAL REGENERATION

THROUGH COLD
Cold therapy in the form of ice packs has always been a home remedy, for everything from an inflamed knee to an insect bite to a fever. In ancient Greece, Hippocrates had ice brought back from Olympus to heal diseases. More recently, Sebastian Kneipp, one of the forefathers of naturopathic medicine, developed a hydrotherapy cure in the late 1800s that includes alternating hot and cold water. Today, Kneipp's cures are experiencing a renaissance.
The cold is known to benefit to your physical health as well as to your mental well-being. During cryotherapy your brain produces endorphins. Your mood is lightened – expect a boost of motivation. Optimize your performance for work and private life.
The advantages of extreme cold are also used in beauty and wellness. Cold has a positive effect on the skin and helps with regeneration. That makes cryo therapy perfect for application in spas. When used together with invasive and non-invasive treatments, cryo therapy shows promising results.
Cryotherapy also already found its place in professional sports. Before and during training sessions it improves performance and supports regeneration afterwards. The anti-inflammatory benefits of cryotherapy also support healing after sport injuries.
CRYO CHAMBER – AREAS OF APPLICATION
Vaultz are unique! To ensure that you and your guests achieve optimal results, we have developed a unique concept with for whole-body cryo – the most modern form of cold treatment. This consists of products, certified training, application software and further training – at Art of Cryo you get everything from one source. This means you're guaranteed maximum security, safety, sustainability, reliability and professionalism – as well as satisfied guests.