ART OF CRYO
A STORY OF SUCCESS
Art of Cryo: cryo chamber manufacturer
The future of whole body cryo therapy

You are looking for a cryo chamber manufacturer who can look back on 30 years of experience? Who has the know-how to develop and produce high performance cryo chambers? Then Art of Cryo is who you are looking for. The electrical high performance cryo chambers by Art of Cryo achieve real room temperatures of -75°C, -85°C or -110°C. We have our own cryo chamber research center and test equipment for low temperatures.
Benefits of an electrical cryo chamber by Art of Cryo:
Three product lines for different expectations
Real sub-zero temperatures
Noble and appealing design
Worldwide delivery & own service
All cryo chambers are TÜV-certified
100% Made in Germany
Our own cryo chamber research center
Our own cryo chamber application software
Cryo Operator & Medical Cryo Operator training course
30 years of technical know-how. Designed & Manufactured by Art of Cryo motherhouse L&R-Kältetechnik.
Made in Germany.
Art of Cryo the cryo chamber manufacturer
Vaultz V1 LUX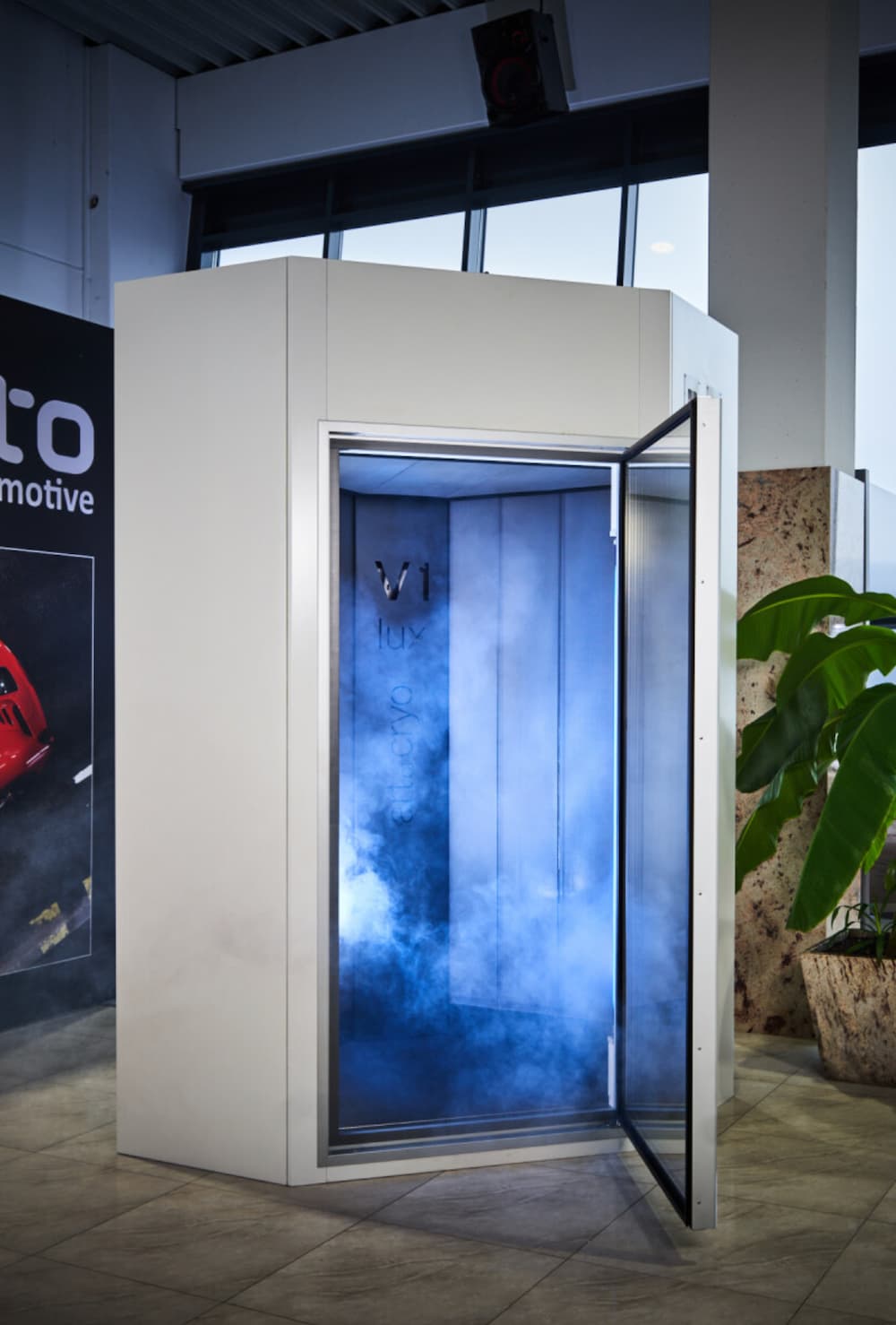 The one room high performance cryo chamber was build with noble design inside and out, and was developed for the future of cryo therapy.
High performance cryo chambers by Art of Cryo:
single Vaultz: V1 und V1 lux

vario Vaultz: V2 und V3

unical Vaultz
We as manufacturer of high performance cryo chambers guarantee stable and true sub-zero temperatures. Through our own worldwide service we can guarantee a disturbance-free operation of our cryo chambers.
Many more benefits and detailed information will be provided for you on inquiry – Contact us and let us advise you.
Art of Cryo – cryo chamber manufacturer:
More than Cold!

30 years of experience as well as a complex and strategic alignment in the development of high performance cryo chambers made it possible for us to further our head start in the development of cryo chambers.
We focus on the future in the development and production of our cryo chamber models. Our high performance cryo chambers are always on the latest technological stand. Continuous innovations and improvements are our philosophy.
We can do cold. Contact us for a company tour and convince yourself!