ELECTRICAL CRYOTHERAPY CHAMBER
THE EXCLUSIVE ENTRY
Electrical cryotherapy chambers by Art of Cryo
The future of whole body cryotherapy

In the development and research department by Art of Cryo and L&R Kaeltetechnik we realized the potential of electrical whole body cryotherapy more than 25 years ago. Electrical cryotherapy chambers are especially used in medical application.
There are many benefits to using an electrical cryo chamber by Art of Cryo. The most important: real whole body cryotherapy with real and stable minus temperatures. This, in combinations with our application app ensures the best possible cryotherapy results for your customers and patients by calculating the individual treatment time and repetition.
The operating costs per application are rather low and medical use in clinics is possible
30 years of technical Know-how. Designed & Manufactured by Art of Cryo motherhouse L&R-Kaeltetechnik.
Made in Germany.
Benefits of an electrical cryotherapy chamber by Art of Cryo at one glance:
Low operating cost per application
Real whole body cryo therapy
Stable temperatures across the whole body
Medical use in clinics possible
Electrical cryotherapy chamber: Vaultz V1 LUX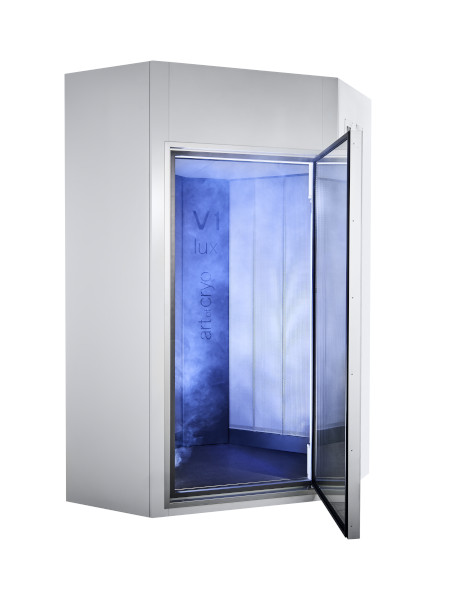 All high performance cryo chambers models by Art of Cryo: single Vaultz V1 and V1Lux, vario Vaultz V2 and V3 and Unical-Vaultz Vaultz are already designed for the future of cryotherapy.
Whether you need one room, two, three or even something completely different – Art of Cryo stands for quality. The temperatures are not just numbers on a display – inside our cryo chambers it is real -75°C, -85°C or even -110°C, equally distributed and stable over time. 
State of the art technology meets noble design.
Our cryo chambers are all made in Germany and we offer world-wide service.
We'll gladly provide more information on request – let us advise you.
The benefits of Art of Cryo's Vaultz cryotherapy chambers:
Low power consumption
5 years of Guarantee for the cryo chamber cell
Own training, research and cryo chamber center
Unique steel design by Capristo
Electrical cryo chamber – 100% Made in Germany
Application and Software for cryo therapy
Free online marketing package
No worries package – for your electrical cryo chamber.

Development, production, construction, installation and service of your electrical cryo chamber come from one professional hand. We at Art of Cryo support you with your concept and planning. The execution of special requests, especially in the unical Vaultz line are one of our key competences.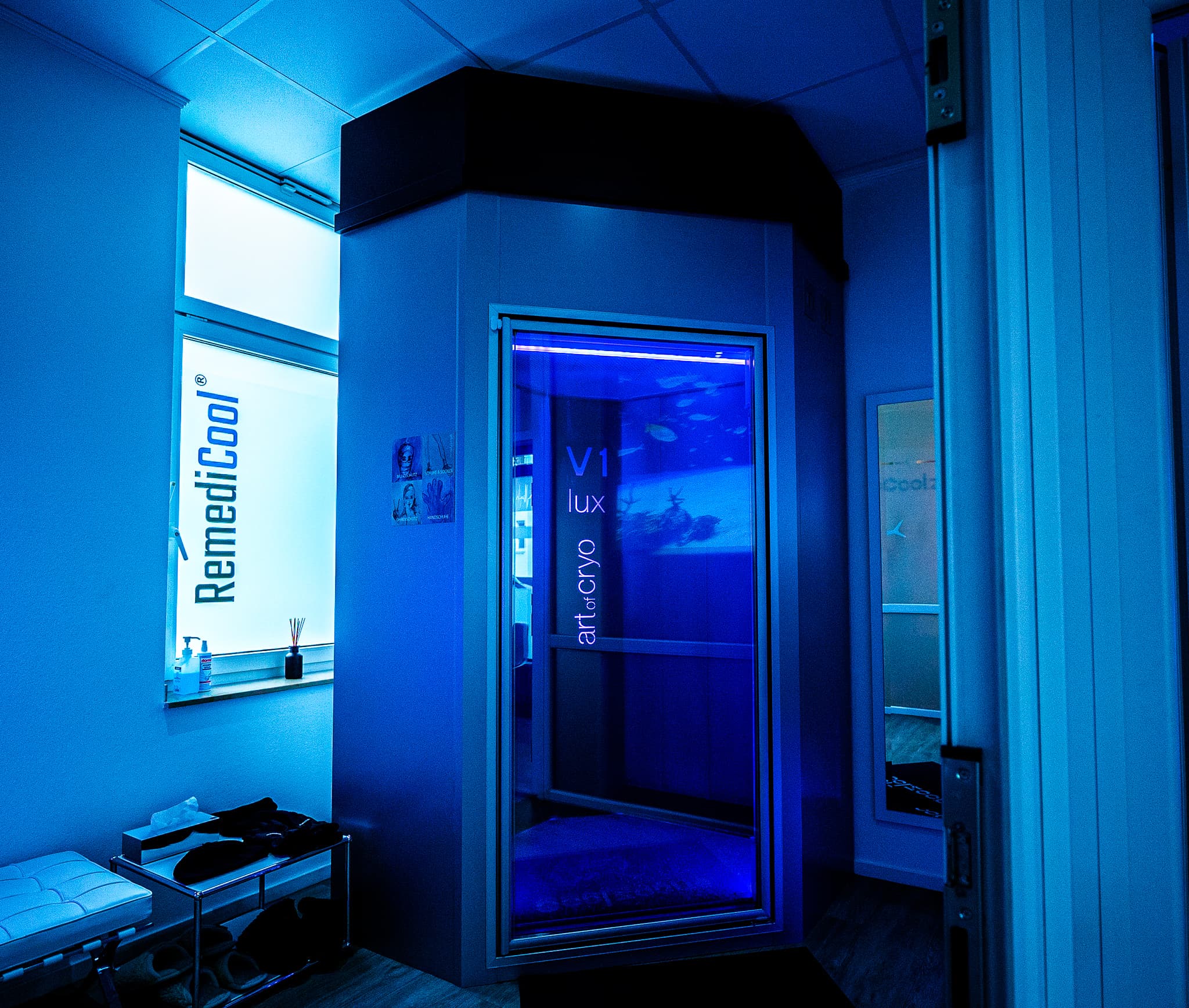 The potential of whole-body cryotherapy
As early as 28 years ago, L&R Kaeltetechnik, the parent company of Art of Cryo, recognized the potential of electric whole-body cryotherapy. Art of Cryo's high-performance cryotherapy chamber models provide real, effective cryotherapy at stable sub-zero temperatures.
Electric cryotherapy chambers are already in use in the medical field, in competitive sports centres, spa centres, spas and even in private homes. Real cryotherapy improves performance, increases motivation, supports regeneration, and relaxes.
Made in Germany – everything from one source
Art of Cryo's high-performance cryotherapy chambers are all developed and produced in the company's own production facility in Sundern – from the construction of the electrical cabinet to the programming of the control system, everything comes from a single source.
This way Art of Cryo can guarantee the highest quality standard.
You can find more information about cryotherapy chamber production here.
Special requests – unical Vaultz
One of Art of Cryo's core competences is the conception and realization of special requests with our unical Vaultz line. Whether you need high performance cryotherapy chambers for horses or a cryogenic chamber on the high seas, we will work with you to meet your needs.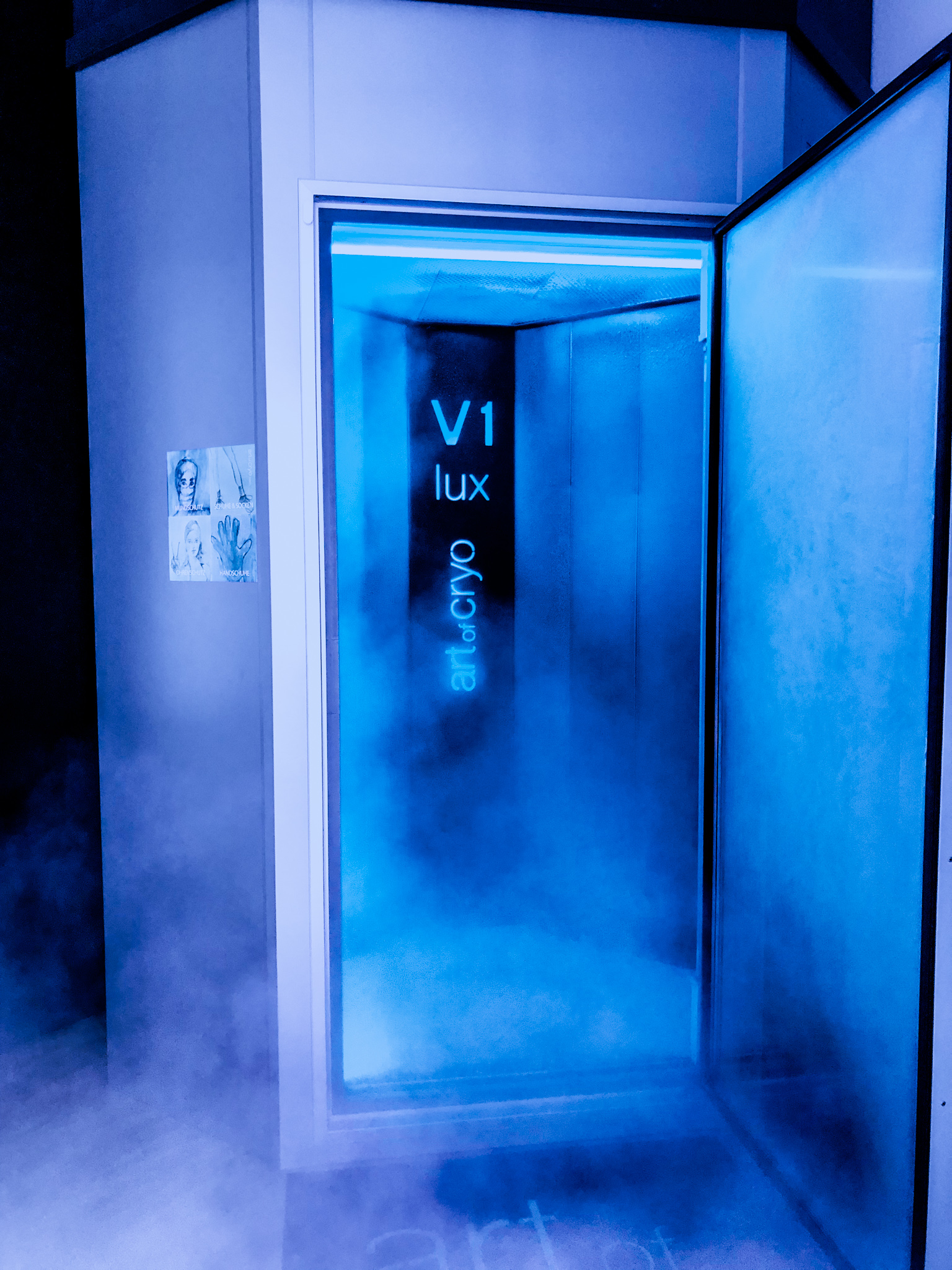 The future of cryotherapy
Together with our test and research centres, we not only develop and optimise our high-performance cryotherapy chambers, but also explore possible combination therapies. Our cryotherapy chambers are not only subjected to endurance tests in continuous operation there, but application observations are also carried out.
This enables us to constantly optimise and further develop our products. This makes it possible for us to retrofit and offer extensions to cryotherapy chamber models even after decades. 
Art of Cryo thus offers you investment security and makes you competitive with your market companions.
Convince yourself
You are welcome to make an appointment with us to visit our production facility. From late summer 2022, you will also be able to experience all cold chamber models up close in Sundern, right next to our headquarters. Convince yourself of the high-performance cryotherapy chambers from Art of Cryo.