WHOLE BODY CRYO


STIMULATION AND BALANCING
Spend just a few minutes at -110 ° C, and you'll feel like a new person! The dry cold has a stimulating effect on the whole body and triggers various physical, nervous, cardiovascular and hormonal reactions. Spending time in the Vaultz activates systemic powers and ensures that you are balanced mentally and physically.
Whole-body cryotherapy in the Vaultz is not only used for prevention or pain relief, but also to accompany the healing process and increase well-being. In order to achieve optimal results, the exclusive ProCcare software supports your staff in defining the duration and frequency of use for each guest. The software uses a special algorithm, which is based on the well-validated "Fiala Perceived Comfort (FPC)" model, so that the duration in the Vaultz is set perfectly for each guest.
DEFINITION OF TERMS


WHOLE-BODY-CRYO-THERAPY, WHOLE-BODY-CRYO-STIMULATION AND WHOLE-BODY-CRYO-TREATMENT
In the following, we look at the ways cold treatment can be used in different settings.
VAULTZ - COOL PREVENTION
Whole-body cryo in a medical environment can be used to relieve rheumatic and other pain, to increase physical or mental performance, and to improve the complexion. According to Professor Winfried Papenfuß, the conditions whole-body cryotherapy at -110 ° C is used for in a medical environment include inflammatory diseases such as rheumatoid arthritis and Bekhterev's disease; degenerative diseases such as osteoarthritis; cervical and lumbar vertebrae issues; tendinopathies like tennis elbow or plantar fasciitis; chronic stress pain such as recurring headaches or fibromyalgia; disrupted regulation of muscle tone from conditions such as cerebral palsy, multiple sclerosis, or strained muscles; blunt trauma of the joints and/or muscles; psoriasis; dermatitis; bronchial asthma; muscular fatigue; sleep disorders; performance issues; and circulation disorders. In short, whole-body cryotherapy can relieve rheumatic complaints or pain, increase physical and mental performance, and improve the complexion.
VAULTZ – COOL SPORTS
In sports science, the term whole-body cryo stimulation stands for the application of whole-body cryo without a medical indication.
In professional and high-performance sports, whole-body cryotherapy helps to shorten traumatic and postoperative rehabilitation phases and in pain management.
Sleep management, mental and physical balance as well as pre-cooling (performance build-up, especially agility and endurance), intermediate cooling (shortening the mandatory breaks in advanced training) and post-cooling (improved regeneration) can all be helped with whole-body cryo stimulation.
Vaultz is also used in modern fitness studios, health clubs and other sports facilities that want to offer their customers the ability to train like professionals.
VAULTZ – IT'S SPA TIME
Whole-body cryo treatments help exclusive spas stand out from the competition. Real wellness fans love the power of the cold, and will be drawn to the Vaultz, but those who are new to cryotherapy can be reassured that the brief cold stimulus feels like nothing more than a pleasant tingling on the skin's surface.
Those who are more active will appreciate the positive effect of whole-body cold on fitness and well-being. But even those who prefer to relax will enjoy the beneficial effects of the Vaultz, which is easy to use and shows results in minutes. Those seeking the latest trends in wellness innovation will love the Vaultz, but even the traditionalist can be easily convinced; after all, Grandma treated all sorts of ailments with cold.
Guests who have experienced the Vaultz cannot get enough of it: their minds are released, they feel energetic, stress seems to disappear, and endorphins are released. And if your sore muscles are magically wiped out after the bike tour, you will remember it.
Cross-selling without limits
The Vaultz fits perfectly into the spa menu but can also be perfectly combined with fitness, leisure activities, wellness, beauty treatments, physiotherapy and group courses. There are no limits to cross-selling.
Vaultz-Pur (as a stand-alone treatment) – is a perfect welcome while the concierge has the luggage brought to a guest's room, or as an ideal way to start an important day, or as a refreshment at the end of day and a way to have a good night's sleep afterwards.
Vaultz can be offered as an individual treatment, a couple's treatment or a group experience, and cryostimulation can be optimally combined with movement, manual therapy, beauty applications, spa applications, courses, leisure activities and even with mental training, yoga and meditation.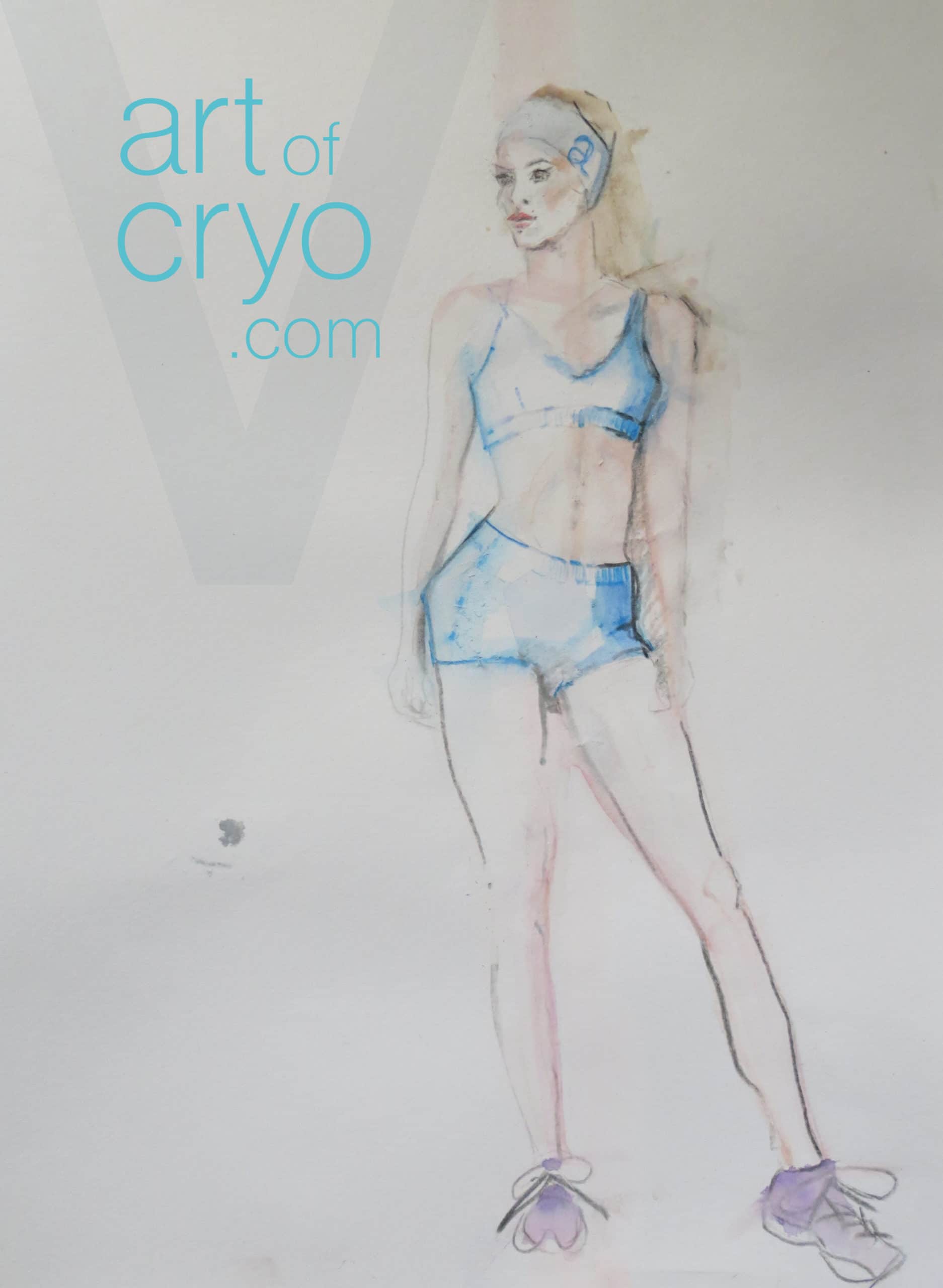 Extract of scientific publications
Extract of scientific publications on various application goals in the respective domain. The following overview shows a small part of the studies that our partner ProCcare uses in its software as a basis for the respective protocols.
VITALITY
Improve general well-being and quality of life (avoid depression, burn-out, migraines)
Feel revitalized
Enhance fitness, prepare the body for your specific type of training
Deal with sleep disorders and jet lag, sleep better at night
Relieve general pains – in muscle, tendons, and joints
References
1. Szczepańska-Gieracha, J., Borsuk, P., Pawik, M. & Rymaszewska, J. Mental state and quality of life after 10 session whole-body cryotherapy. Psychol Health Med 19, 40–46 (2014).
2. Hausswirth, C. et al. Effects of whole-body cryotherapy vs. far-infrared vs. passive modalities on recovery from exercise- induced muscle damage in highly-trained runners. PLoS ONE 6, e27749 (2011).
3. Zalewski, P. et al. Whole-body cryostimulation increases parasympathetic outflow and decreases core body temperature. J. Therm. Biol. 45, 75–80 (2014).
4. Bettoni, L. et al. Effects of 15 consecutive cryotherapy sessions on the clinical output of fibromyalgic patients. Clin. Rheumatol. 32, 1337–1345 (2013).
5. Śliwicka, E., Cisoń, T., Straburzyńska-Lupa, A. & Pilaczyńska-Szcześniak, Ł. Effects of whole-body cryotherapy on 25- hydroxyvitamin D, irisin, myostatin, and interleukin-6 levels in healthy young men of different fitness levels. Sci Rep 10, 6175 (2020)
BEAUTY
Assists anti-ageing processes, tighter skin and renewed elasticity
Affects weight loss by increasing metabolism
References
1. Klimenko, T., Ahvenainen, S. & Karvonen, S.-L. Whole-body cryotherapy in atopic dermatitis. Arch Dermatol
144, 806–808 (2008).
2. Lubkowska, A., Dudzińska, W., Bryczkowska, I. & Dołęgowska, B. Body Composition, Lipid Profile, Adipokine Concentration, and Antioxidant Capacity Changes during Interventions to Treat Overweight with Exercise Programme and Whole-Body Cryostimulation. Oxid. Med. Cell. Longev. 2015, 803197 (2015)
3. Shamsadini, S., Varesvazirian, M. & Shamsadini, A. Cryotherapy as a treatment for psoriasis. Dermatol. Online J. 11, 21 (2005).
SPORTS
Optimize recovery, decrease inflammation, muscle soreness, increase pain threshold
Help the body prepare for more intense training
Enhance sleep quality and duration
Support preparation, helping the body to counteract cold or warm environments
References
1. Rose, C., Edwards, K. M., Siegler, J., Graham, K. & Caillaud, C. Whole-body Cryotherapy as a Recovery Technique after Exercise: A Review of the Literature. Int J Sports Med (2017) doi:10.1055/s-0043-114861.
2. Fonda, B. & Sarabon, N. Effects of whole-body cryotherapy on recovery after hamstring damaging exercise: a crossover study. Scand J Med Sci Sports 23, e270-278 (2013).
3. Klimek, A. T., Lubkowska, A., Szyguła, Z., Frączek, B. & Chudecka, M. The influence of single whole body cryostimulation treatment on the dynamics and the level of maximal anaerobic power. Int J Occup Med Environ Health 24, 184–191 (2011).
4. Partridge, E. M., Cooke, J., McKune, A. & Pyne, D. B. Whole-Body Cryotherapy: Potential to Enhance Athlete Preparation for Competition? Front Physiol 10, 1007 (2019).
5. Bouzigon, R., Ravier, G., Dugue, B. & Grappe, F. The use of whole body cryostimulation to improve the quality of sleep in athletes during high level standard competitions. Br J Sports Med 572–581 (2014). Costello, J. T., Culligan, K., Selfe, J. & Donnelly, A. E. Muscle, skin and core temperature after -110°c cold air and 8°c water treatment. PLoS ONE 7, e48190 (2012).
MEDICAL
Supports and optimizes the negative impact related to Alzheimer's disease, hypertension, multiple sclerosis, osteoporosis, rheumatoid arthritis and chronic back pain
References
1. Lombardi, G., Ziemann, E. & Banfi, G. Whole-Body Cryotherapy: Possible Application in Obesity and Diabesity. in Rehabilitation interventions in the patient with obesity (ed. Capodaglio, P.) 173–188 (Springer International Publishing, 2020). doi:10.1007/978-3-030-32274-8_11.
2. Misiak, B. & Kiejna, A. Translating whole-body cryotherapy into geriatric psychiatry–a proposed strategy for the prevention of Alzheimer's disease. Med. Hypotheses 79, 56–58 (2012).
3. Miller, E., Saluk, J., Morel, A. & Wachowicz, B. Long-term effects of whole body cryostimulation on uric acid concentration in plasma of secondary progressive multiple sclerosis patients. Scand. J. Clin. Lab. Invest. 73, 635–640 (2013).
4. Guillot, X. et al. Cryotherapy in inflammatory rheumatic diseases: a systematic review. Expert Rev. Clin. Immunol. 10, 281–294 (2014).
5. Stanek, A. et al. Can Whole-Body Cryotherapy with Subsequent Kinesiotherapy Procedures in Closed Type Cryogenic Chamber Improve BASDAI, BASFI, and Some Spine Mobility Parameters and Decrease Pain Intensity in Patients with Ankylosing Spondylitis? BioMed Res. Int. 2015, 404259 (2015).
REHABILITATION
Supports and enhance recovery of musculoskeletal disorders; injuries or pain in the joints, ligaments, muscles,
nerves and tendons; muscle strains, rheumatism and/or arthritis
Supports and enhances recovery of systemic disorders, including cardiovascular disease, postural hypertension, obesity
Supports and enhances recovery of atopic disorders such as asthma, psoriasis, allergic hypersensitivity
Reduces stress while rehabilitating
References
1. Ma, S.-Y., Je, H. D., Jeong, J. H., Kim, H.-Y. & Kim, H.-D. Effects of whole-body cryotherapy in the management of adhesive capsulitis of the shoulder. Arch Phys Med Rehabil 94, 9–16 (2013).
2. Lubkowska, A. et al. Changes in lipid profile in response to three different protocols of whole-body cryostimulation treatments. Cryobiology 61, 22–26 (2010).
3. Wollina, U., Unger, L., Heinig, B. & Kittner, T. Psoriatic arthritis. Dermatol Ther 23, 123–136 (2010).
4. Hausswirth, C. et al. Parasympathetic activity and blood catecholamine responses following a single partial-body cryostimulation and a whole-body cryostimulation. PLoS ONE 8, e72658 (2013).
WHOLE-BODY CRYO
Whole-body cryotherapy in general
References
1. Bleakley, C. M., Bieuzen, F., Davison, G. W. & Costello, J. T. Whole-body cryotherapy: empirical evidence and theoretical perspectives. Open Access J Sports Med 5, 25–36 (2014).
2. Lombardi, G., Ziemann, E. & Banfi, G. Whole-Body Cryotherapy in Athletes: From Therapy to Stimulation. An Updated Review of the Literature. Front. Physiol. 8, 258 (2017).
3. Westerlund T. Thermal, Circulatory and Neuromuscular responses to whole body cryotherapy. Academic dissertation (free online access), march 27-2009, Finland.
4. Joch, W., Jonas, L., Nocker, K., Papenfuss, W., Samborksi, W., Savalli, L., Schwenke, G., Smuk, L., Sobieska, M., Teuber, J., Uckert, S. & Werner, J. Consensus declaration on whole body cryotherapy, Austria February 2006.