When buying a cryotherapy chamber, you should keep in mind that buying a cryotherapy chamber is a large and long-term investment. When planning, you should strategically plan in a time frame for the next ten years. For this period, a qualified cryotherapy chamber manufacturer must provide a renewal and updates concept that will ensure that the cryotherapy chamber model purchased will remain up-to-date and current throughout this period.
Art of Cryo has 28 years of experience in the construction of high-performance cryotherapy chambers and already during the production of today's cryotherapy chamber models all updates and all technical innovations of the next ten years are included in the planning and construction. For example, visual respiration support modules, time displays and various communication systems for the transmission of vital data in real-time monitoring are already being prepared today.
In the future, more visual and entertainment controls with easy expansion of the systems are also planned.
Art of Cryo cryotherapy chamber models are already the cryotherapy of the future.
Quality, service and maintenance
When purchasing a cryotherapy chamber, in addition to many years of experience in the construction of high-performance cryotherapy chamber systems, the use of the best quality materials for the construction of these highly complex systems is crucial. This is the only way to ensure longevity and a profitable investment in the cryotherapy chamber system. 
Art of Cryo uses only the highest quality materials in the manufacture of its cryotherapy chamber systems, which have been tried and tested over decades, and manufactures exclusively at its production facilities in Sundern, Germany.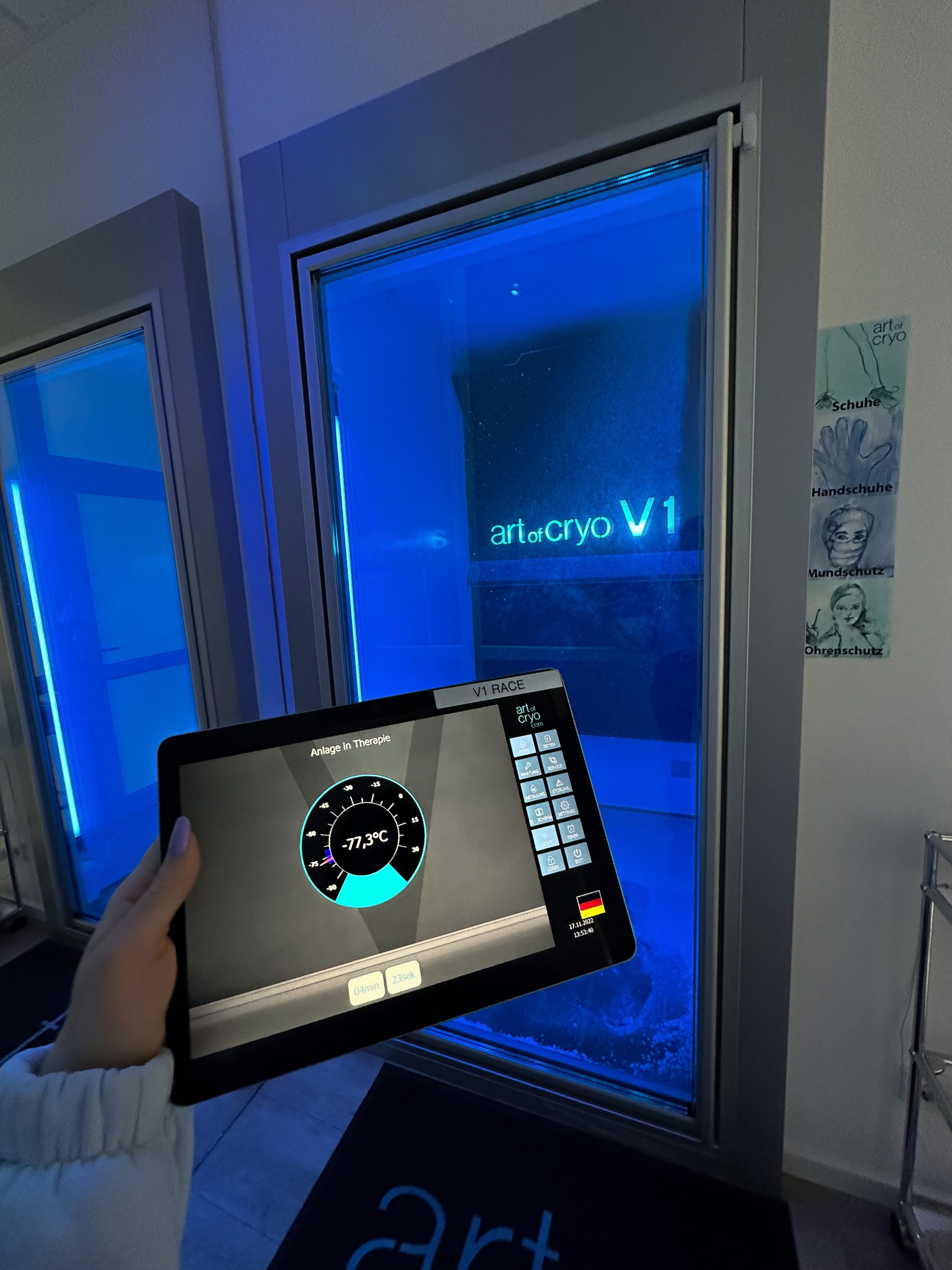 Timeless cryotherapy chamber design
Art of Cryo's cryotherapy chamber models are offered in an exclusive, timeless design. Thanks to the cooperation with the designer Antonio Capristo, known from motor sports, all cryotherapy chamber models of Art of Cryo have an exclusive stainless steel design and carbon design elements of the renowned designer.
Maintenance and service
Through the worldwide service and maintenance network, a competent and fast working maintenance and repair service can be offered on all continents.  
Art of Cryo designs, engineers and manufactures high-performance cryotherapy chambers as well as other unique products and application systems from the Multi-Cryo-Health Performance System.
The Multi-CryoHacking System
With over 200 possible combinations in light, thermal, ionized oxygen and infrared applications to strengthen and complement. Provide a WoW effect for your clients.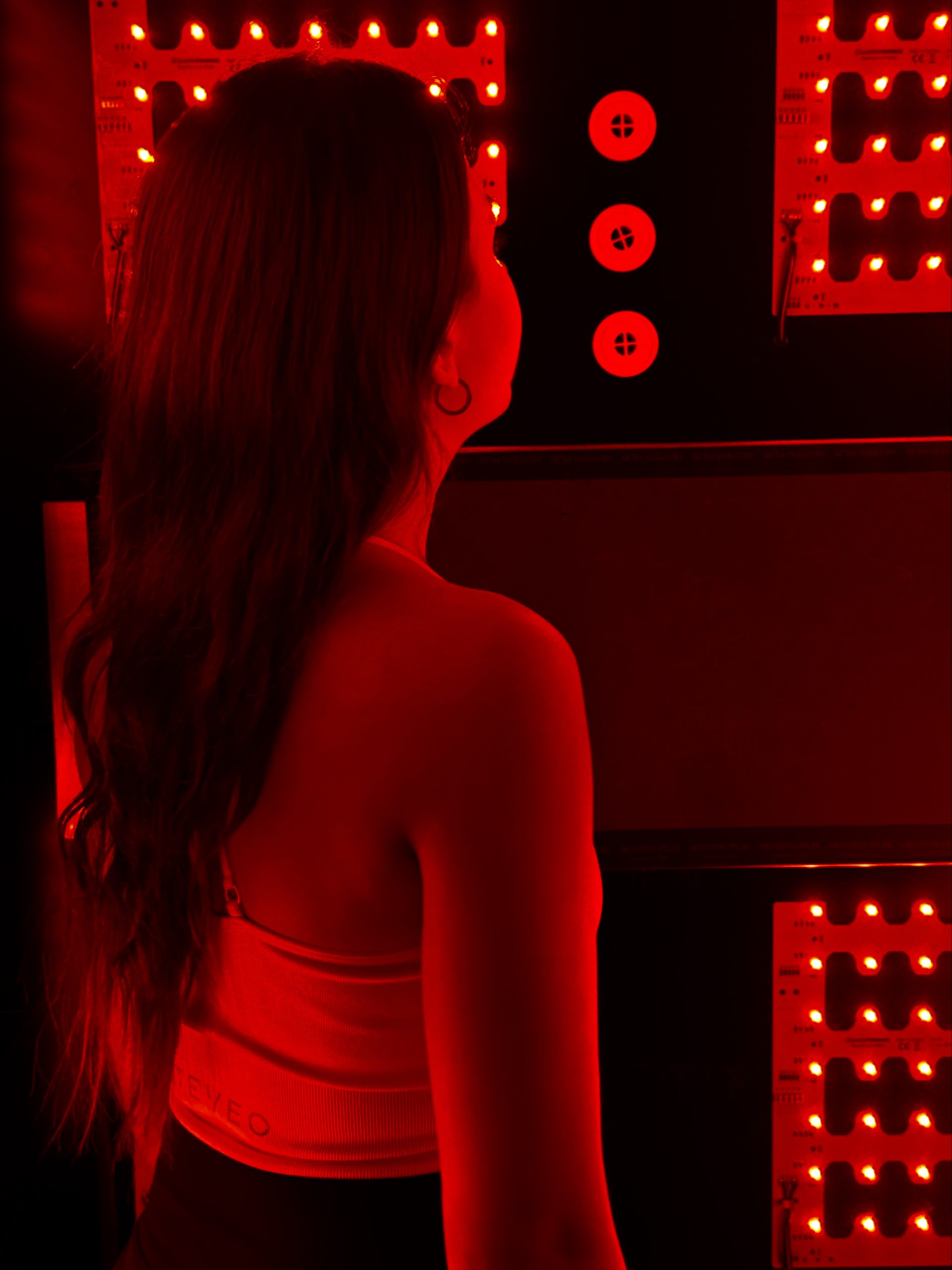 Art of Cryo Flow System – The flow in the body with effective lymphatic drainage
Modern humans often move too little or not properly, sitting at a desk, in a car, on a plane… The Flow System helps to stimulate the flow in the body and thus helps to purify the body and provide it with fresh nutrients. In application observations by the research center RemediCool in Cologne it could be determined that even the ABI improves. ABI stands for "Ankle Brachial Index", one of the indicators for measuring the improvement of bioage and longevity.  Tighter connective tissue has a preventive and supportive effect on cellulite, spider veins to varicose veins. The Flow System also supports regeneration after sports activities. Another field of application is lymphatic drainage.
Evidence of the effect of cryotherapy
With the high-precision 3D body scan, a posture analysis as well as an accurate measurement of the body can be performed in a few seconds. The results of the scan are transferred to the Multi-Cryo-Health software / app RemediCool and documented. This allows clients to monitor their progress and changes through cryotherapy.
The Thermo Diagnostic System can document even the smallest temperature changes in the limbs.
The MCRC Vital X records vital signs such as oxygen saturation, pulse, heart rate variability, blood pressure, body temperature and oxygen desaturation in real-time monitoring before, during and after cryotherapy application and transmits them to the RemediCool App.
In the future, application repetition, application intensity, and application time will thus be calculated individually in real time for all applications of the Multi-Cryo-Health system.
The Multi-Cryo-Health Software RemediCool
Art of Cryo works closely with the RemediCool research center in Cologne, Germany, to develop and test new prototypes for cryotherapy and combination applications. The RemediCool software also calculates the optimal application time, application intensity and application repetition for optimal cryotherapy based on data such as gender, age, body size and application field.
You can find more information about buying a cryotherapy chamber here.
If you have any further questions about buying a cryotherapy chamber, we will be happy to advise you personally.