Real cryotherapy in Berlin
From now on the practice Benedikt von Behr in Berlin works with high-performance cryotherapy chambers from Art of Cryo. Due to the stable and guaranteed ultra-low temperatures in the high-performance cryotherapy chamber from Art of Cryo, patients and clients of von Behr's practice are optimally supported in their physiotherapy. The managing director of the renowned physiotherapy practice Benedikt von Behr has deliberately chosen the most powerful single-chamber system V1 Lux. Customers and patients can be offered the accustomed high quality of the physiotherapy practice in the field of cryotherapy as well.
Cryotherapy and physiotherapy
The large inner space of the high-performance cryotherapy chamber V1 Lux offers a lot of space to allow even people with claustrophobia a pleasant cryotherapy application. Due to the large space inside the cryotherapy chamber, movement and stretching exercises after surgical procedures and exercises before classical physiotherapy can be performed in an optimal way.
Real cryotherapy accelerates regeneration after sports or surgery. Acute and chronic pain can be relieved.
The V1 lux high-performance cryotherapy chamber has real and stable -85°C for effective cryotherapy.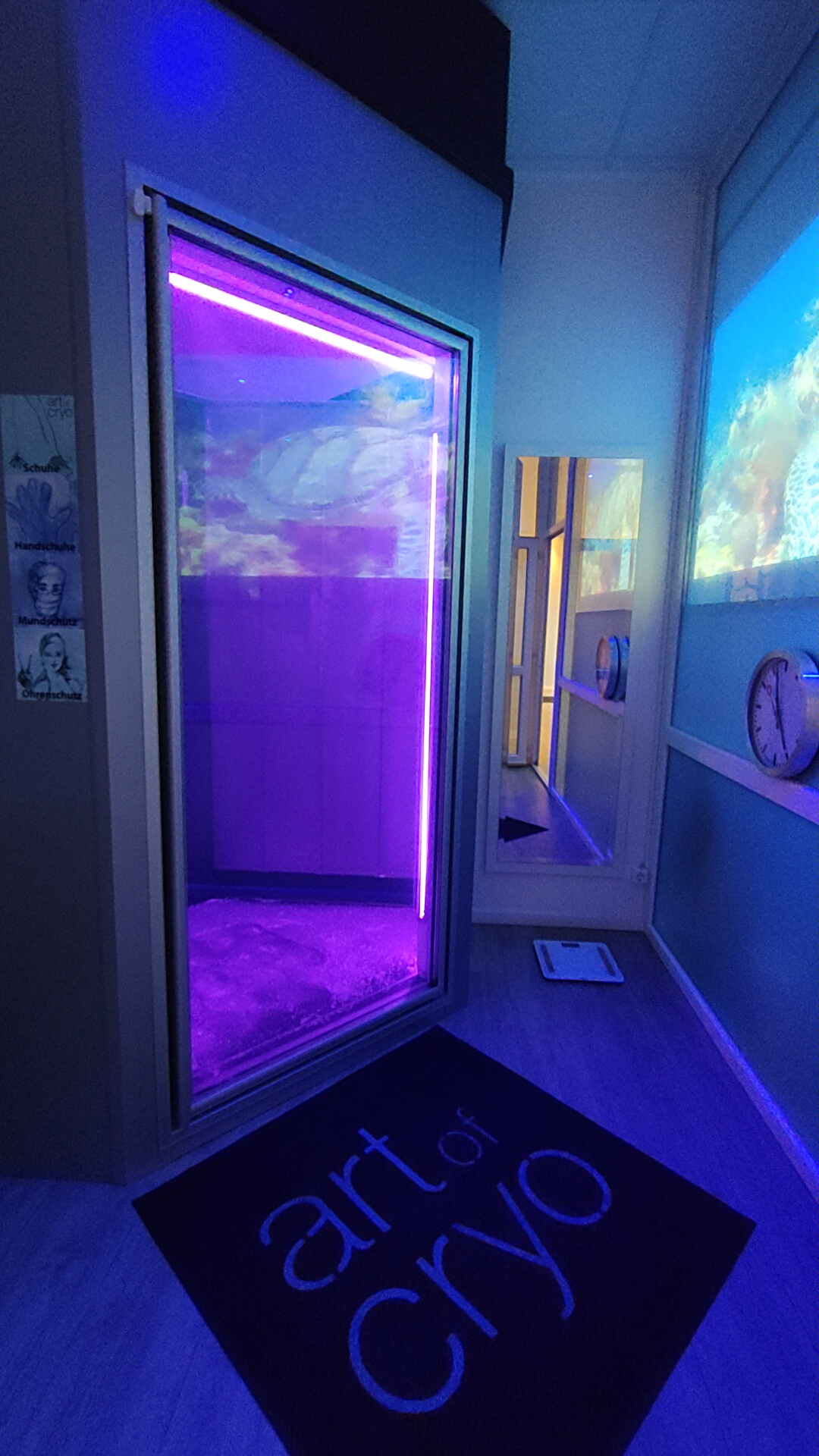 The most advanced measurement and diagnostic systems
The practice also has state-of-the-art and precise diagnostic systems with the 3D body scanner and the MCRC Vital X. With the 3D body scanner, a highly accurate avatar of the body can be created within seconds.  
With the MCRC Vital X, vital signs such as pulse, blood pressure, heart rate variability, oxygen saturation and body temperature can be captured and documented in real-time monitoring.
Safe and optimal cryotherapy with the Multi-Cryo-Health software RemediCool
All clients and patients of Von Behr Physiotherapy Practice receive free access to the RemediCool app. The Multi-Cryo-Health software calculates application time, application repetition and application intensity based on data such as gender, age, body size and application area.
In addition, the results of the posture analysis and body measurement of the 3D body scan and the measured vital data of the MCRC Vital X are documented in the RemediCool App and made available to customers and patients.
The entire Art of Cryo team wishes a successful start into the world of cryotherapy.
For more information on Art of Cryo's high-performance cryotherapy chambers, cryotherapy Berlin and real cryotherapy, please contact us.